Dr. Arnold Plotnick (MS, DVM, ACVIM, ABVP) is a board certified small animal internist and feline specialist. He founded Manhattan Cat Specialists, a feline-only, full-service hospital that is located in the Upper West Side of New York City. Dr. Plotnick has been blogging about cats since 2009. From stories about the cats he meets on his impressive worldwide travels, to managing a diabetic cat, to the best way to get rid of fleas, his blog, entitled "Cat Man Do", serves to educate and entertain all cat lovers alike. For example, one adventure found Dr. Plotnick at Katten Kabinet, a museum in Amsterdam that only displays artwork depicting cats. On the other end of the spectrum, his most recent entry is a video of the Manhattan Cat Specialists' rendition of "The Harlem Shake"! The blog is easy to navigate and readers can follow Dr. Plotnick on various social media sites. You can subscribe to his eNewsletter and you can even vote on whether an article is cute, interesting, cool or educational. Topics can be found by label, date, popularity, or by doing a text search of the blog. This accomplished veterinarian has definitely succeeded in publishing a blog that is both educational and fun.
I recently had the chance to ask Dr. Plotnick a few questions about blogging, pet health, and flea control.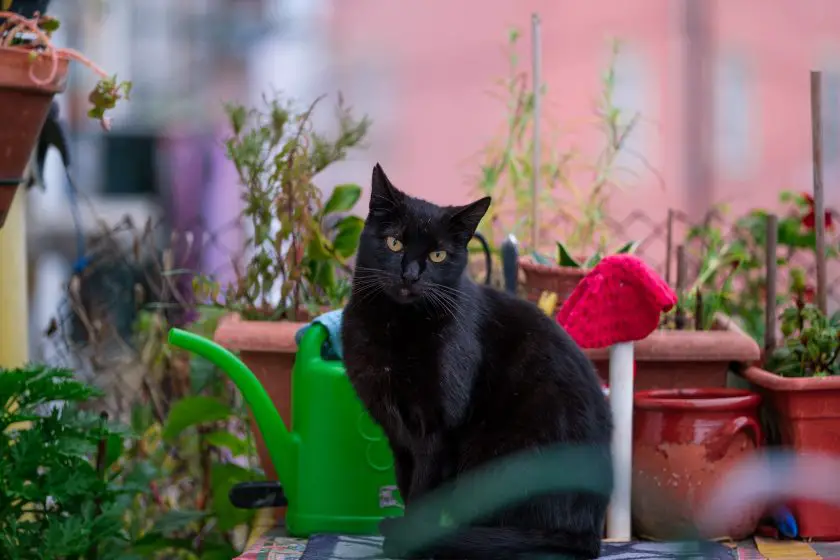 How did you get started with blogging?
I got started with a href="https://catexpert.blogspot.com/"blogging when I realized that I have an interesting career at Manhattan Cat Specialists – dealing with great cats and their cool owners – and that the stuff that I encounter daily would be fun to share with other cat lovers.
What topics do you cover most on your blog?
I mostly cover issues of feline health, but I also travel a lot, and I frequently encounter cats on my travels. Blogging about the cats I meet across the globe is a a href="https://catexpert.blogspot.com/search/label/Travel"favorite topic of mine.
What is the most rewarding part about blogging as a vet?
The most rewarding thing about blogging as a vet is when I receive comments from readers who tell me that some information in my blog (or other online veterinary articles that I've written) has helped them understand their cat's illness better. It's nice to know that I am contributing directly to my readers.
What is the most unique thing about your blog?
I would say that the travel columns – encounters with cats across the world – are pretty unique.
What is your best advice for pet owners dealing with fleas?
Fleas have been plaguing cats (and their owners) for years. The best advice I can offer is to recommend using one of the many once-a-month flea control products that you can purchase in veterinary offices (for example, Frontline or Revolution or Advantage). These products really work well, and are very safe to use.