Dr. Chris Bern (DVM) is a veterinarian with 16 years of experience. Since 2008, he has been blogging about his experiences in veterinary medicine, informing his readers on the latest studies, and entertaining via personal anecdotes from his life. What sets Dr. Bern's blog apart from others is twofold: his focus on providing well-reasoned advice (with the science to back it up), and his willingness to answer questions from his readers. Oftentimes, these two strengths go hand-in-hand as Dr. Bern researches the answer to each reader-posed question before writing a blog post in response. Relying not only on the latest scientific research, but also drawing examples from the history of veterinary medicine, Dr. Bern's blog posts are thorough, interesting, and accurate. Recent topics of discussion have included posts on "dangerous" breeds of dog, why veterinary medicine has gotten more expensive over the years, and a post breaking down the differences in cost between preventive medicine and reactionary treatments for the same ailments. If you're looking for answers to veterinary questions for all types of companion animals (although Dr. Bern does have a focus on dogs and cats), you will most likely find what you're looking for on his site. And if not, don't be afraid to ask! He'll answer.
I recently had the chance to ask Dr. Bern a few questions about blogging, pet health, and flea control.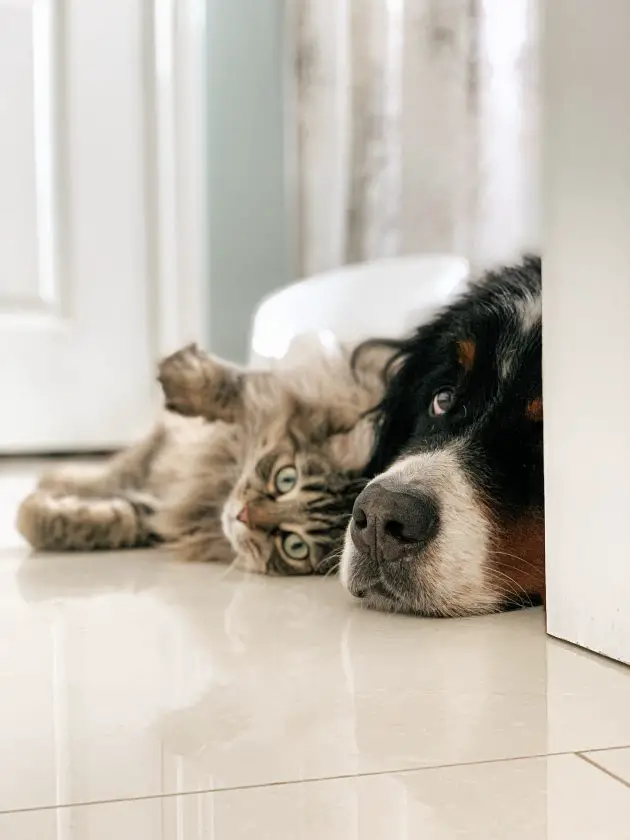 How did you get started with blogging?
It was on a bit of a whim, really. I thought I might make a little money as a blogger, which is far from the truth. As I got into it I discovered that I enjoy writing and sharing my experiences and thoughts as a veterinarian. I'm a little surprised at myself, as I've managed to average 10 or so posts per month for around 4 1/2 years.
What types of animals do you blog most about?
Mostly dogs and cats, since those are the patients I see most frequently. However I also do some work on exotic pets so those will come up in discussion from time to time.
What topics do you cover most on your blog?
That's hard to pin down. Very broadly I talk a lot about pet care as it relates to cases I've seen. Often I will talk about the frustrations that a vet has with clients, pets, and difficult cases. I'll talk about current events in veterinary medicine, such as the crisis in student debt load. And since I want to focus on what life as a vet is like I will share personal stories from the non-vet aspects of my life.
What is the most rewarding part about blogging as a vet?
I love getting a chance to interact with people from around the world. It was very exciting when I realized that I had readers from every continent except Antarctica (still waiting for those research stations to find me!). I think it's good for all of us in the profession to realize that our struggles and challenges as vets and pet owners are very similar regardless of our country of origin. Besides the international aspect, I enjoy networking with other vets and giving vet students advice on what to expect in their future.
What other veterinarian blogs do you recommend?
https://fourpawsandwhiskers.blogspot.com/
https://livingmydreamkn.blogspot.com/
https://thepawssionatevet.blogspot.com/
What is the best advice that you would give someone who is dealing with a flea problem on their pets?
Unfortunately, that's a pretty complicated issue, and it's difficult to sum it up in a few sentences. Flea control can be a very complicated issue, and most clients aren't handling the situation appropriately. Put simply, my best advice would be to talk to their vet, be very consistent with treating every month, treat every pet in the home, and make sure to treat the environment as well. Here's a blog I did on the topic that includes links to several other entries I made previously.
https://avetsguidetolife.blogspot.com/2011/04/its-not-flea-productreally.html